About the Patient Participation Group
The Patient Participation Group (PPG) is a group of patients registered with the surgery who have no medical training but have an interest in the services provided. The aim of the PPG is to represent patients' views and cross barriers, embracing diversity and to work in partnership with the surgery to improve common understanding. Please speak to a member of our reception team if you are interested in joining the group or contact us via Klinik 'General Enquiries' from our home page.
We try to meet every two to three months on a Monday lunchtime. View the agendas and minutes from the previous meeting below: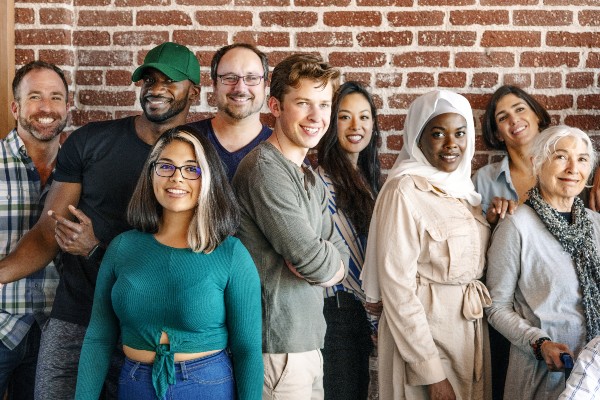 Previous Meeting Minutes
Date: 12th June 2023
Attendees: Pat Jenkins, Eric Clark, Pauline Cave, Michelle Gavin, Claire Gallagher, Diana Rayner, Peter Churchill-Coleman, John Roberts, Zoe Bell, Annabel Beasley
Apologies: David Astil
The PPG welcomed some new members and noted apologies from David. 
Terms of Reference
There was a discussion about the Terms of Reference and some questions that had arisen prior to the meeting. The PPG was informed that there is no funding for its activities from the ICB and if funds were required for an event other sources would need to be found, potentially through fund raising which is the route other PPGs take. There was a question around the PPG getting involved with surveying patients etc, but the group was informed that as there are confidentiality issues, activities such as this would be taken on by the practice. Patient feedback is received by the practice and is anonymous. 
The PPG can use its networks to communicate any messages from the practice. It was reiterated that there should be no discussion at PPG meetings about personal medical issues. 
There was a question about the recruitment process onto the PPG because the link to 'how do I find out more about the PPG' on the website asks people to either speak to reception or go via Klinik. Membership is open to any patient who is interested and there is a form at reception to fill in. 
Action: Michelle to ensure all reception staff are aware of the form. 
The Terms of Reference were agreed. 
Klinik update
The PPG were informed that the general stats are the same, i.e. 300 contacts on Mondays, 180 on Tuesdays etc. The practice is getting a lot more feedback before of the friends and family text messages after appointments which is really good. Nearly 93% of people have rated the practice as good or very good (out of 297 respondents practice was rated very good by 253 and good by 22. Complaints have reduced considerably and people are generally happy with the new system. All GP practices across the country have to have a triage system by October so Parkside is ahead of the curve. 
The doctors are working extremely hard and dealing with very complex problems. The reception and admin team are dealing with a lot of the more straightforward requests such as appointments or test results, which takes some of the burden of the medical staff. Parkside has a lot of doctors compared to most practices as it is a training practice, but the team are looking at restructuring the workforce to include other profession such as paramedics who could run a minor injuries clinic. The practice is also building up the pharmacy team who will look at hospital letters and undertake medicines review, however they won't be involved in prescriptions. 
67% of all contacts are dealt with by a GP/ 
71% of people use their mobile to access Klinik, 29% use a desktop and 1% a tablet. 
On average less than 25% of contacts to the practice are coming through on the phone and the waiting time is up to 4 minutes. This can be up to an hour on a Monday morning or Tuesday morning after a bank holiday. The team from Klinik have been really impressed with the statistics coming from the practice. 
There was a suggestion from the group that it would be useful to see how other practices that are using Klinik compare. 
Action: Michelle to ask Keston Moorings Medical Practice how they are getting on as they are in the same primary care network (PCN).  
An issue was raised around patients with an existing condition having to re-enter all of their details on the system if their last contact was over four weeks ago and Michelle agreed to look into this to see if it can be changed. 
Action: Michelle to speak to Klinik about updating the existing condition rules.
Topic for a patient talk
There was a discussion about organising a patient talk and what topic it should be on. It was agreed that diabetes would be a useful talk and Pat offered to speak to one of her contacts who is an expert in diabetes. 
Action: Pat to speak her contact to see if they would be happy to give a talk on diabetes and when they are available. 
Date of next meeting: TBC – September / October 2023